What's New
« Back
Jeffrey S. Heller has been promoted to the Position of President of Columbia Research Laboratories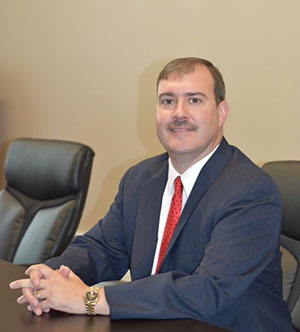 Woodlyn, PA, Columbia Research Laboratories, Inc. (CRL) is pleased to announce the promotion of Jeffrey S. Heller to the position of President. Jeff has been a dedicated and essential team member at CRL since 1996 and has held positions in applications and test engineering, operations and program management, and most recently executive management. During this time, he has led the effort in restructuring CRL to significantly reduce production lead times and has played a key role in developing close relationships with our customers.
Jeff came to CRL with a strong background in engineering and experience in RF Communications. Not only has he been a strong team leader, but his knowledge and understanding of sensor technologies is of great value to CRL's product development. Jeff brings a philosophy of leadership that is founded on building relationships and effective communication strategies. His experience in operations management, product development, and sensor technology will help him lead the team to success. We are excited to incorporate Jeff's plans on releasing new sensors providing exceptional performance, quality, and reliability that CRL is known for. He has been a vital part of the CRL team and is dedicated to growing the business.
Jeff is committed to continuing the CRL legacy of providing high quality and reliable products while maintaining CRL as the leading supplier for accelerometers, inclinometers, displacement transducers, strain sensors, dynamic pressure transducers, and other sensor solutions and instrumentation. He will lead the company forward to realize our vision, along with contributing to CRL's continued growth.