What's New
« Back
ATC Series Line of Rail Sensors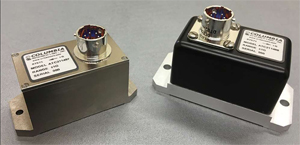 Closed-loop sensor technology is ideal for many rail applications including train automation. Columbia has been supplying highly reliable force balance accelerometers for Automatic Train Control for more than 40 years and have thousands of sensors in the field. Force balance accelerometers, including Columbia's, have become the standard for ATC because they are rugged, accurate, and reliable devices that provide passenger cars with a safe, controlled ride by automatically monitoring and adjusting train acceleration and deceleration.
Specifically, the train control system utilizes the redundant accelerometer outputs to control the torque applied to the wheels in order to accelerate and the breaking to control the deceleration. By implementing accelerometers, the train control system monitors actual acceleration and deceleration for safety and passenger comfort. Columbia's proven technology and high quality make it the preferred choice for critical applications such as train automation where safety and reliability are critical.
Columbia offers a 2 year warranty on its ATC accelerometer products. In addition, Columbia provides calibration services along with limited repair services for competitive accelerometers and offers discounts to replace failing competitive sensors.
Columbia Research Laboratories (CRL) has been a market leader for linear, angular and dynamic accelerometers; inclinometers and tilt sensors; vibration and temperature transmitters; dynamic pressure sensors; LVDTs; and strain sensors since 1953. CRL is ISO 9001:2008with Design and AS9100 certified providing the highest level of quality to all its products whether it's mission critical flight hardware or for an industrial application. CRL's sensors are known for providing superior performance in the harshest of environments at the most competitive prices.
For more information you can reach us through our contact page or through email at sales@crlsensors.com.